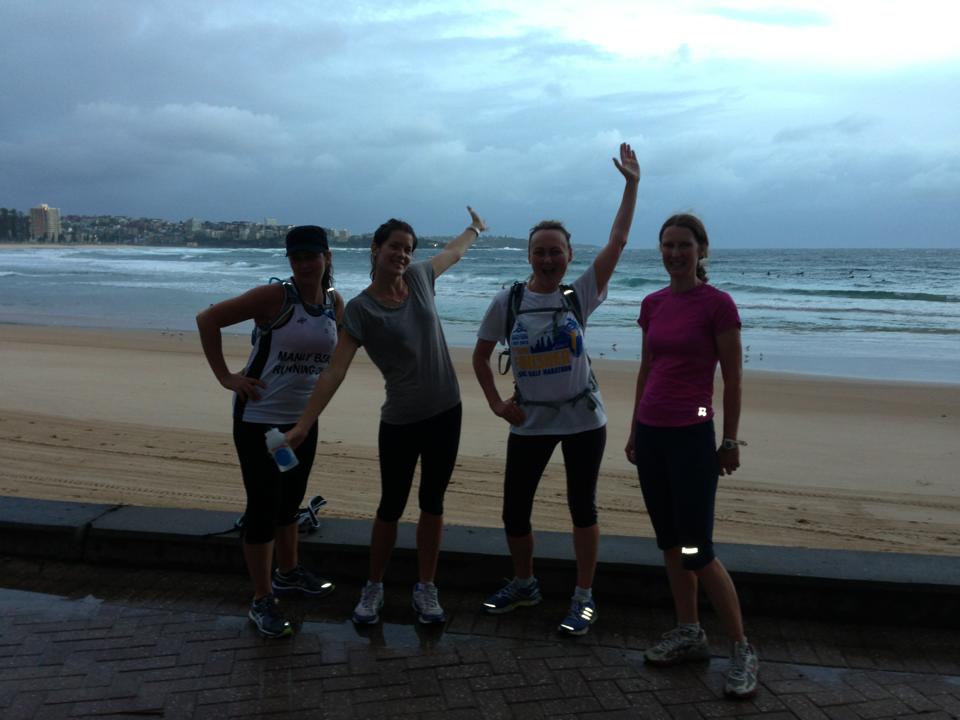 Another great month for Manly Beach Running Club, we've had water spouts, pods of dolphins, a couple of beautiful long trail runs on the Spit to Manly trail, plus adventures through Narnia (aka North Head) and runs up to the Princess' castle !
As well as our usual runs Monday to Friday at 5.30am from the surf club, we've introduced a new weekly evening run at 6.30pm every Monday that has seen newcomers including Kate join the club, welcome Kate !! 🙂
Anyway, it's time to award a prize for Runner of The Month for March … who will it be ?? … will it be Super Ultra Toni-Anne who has had an amazing month of long runs in preparation for Canberra 50kms in April. Toni-Anne has run 3 runs over 30kms this month, there's not many people that can say they've done that ! … What about Superstar Anita Hobbs who gets stronger and stronger every week, we could all take some inspiration from her consistency, she never misses a run !!
🙂
Then there's some amazing running by Jon, Gabs, Chris, Kirsten, Robin, Justine, David, Allison, Martin, Hazel, Rich and Brad.
But the runner of the month this month has had some enormous achievements, running her first 10kms in her entire life and will very soon be running her first 16kms this weekend, in preparation for the Sydney Half Marathon in May. Runner of the month this month is the lovely Clare Pithers !! … Congrats Clare, you absolutely smashed it this month and you get stronger and stronger every week. I look forward to seeing you cross the Sydney Half Marathon finish line in May ! 🙂
Clare wins a $20 dollar off voucher from Sydney Footpoint to go towards some fancy pants trainers and some yummy "ecoganic" Pacific Coast Eco Bananas to help build up her glycogen stores for the Sydney Half Marathon 🙂
Well done Clare !!
1,531 total views, 1 views today