In May I ran my second half marathon. I trained really really hard. I ate well, rested and was really prepared. I was aiming for a sub-2 hour, my PB was 2:14, so it wasn't beyond the realms of possibility. 
During the race at 15km I hit the wall and walk/ran for the last 6km. I scraped in with a PB and a respectable 2:10 and a very bruised ego. Lying on the floor with my medal round my neck and my two kids jumping on me saying "well done", I looked at my husband and said "never again"
I carried on training but without a race to focus on I kept skipping sessions. I picked the easiest days to run and generally lost interest. Eventually 8 weeks ago I postponed my membership and stopped running.
In the past I have suffered with anxiety and depression and the only thing (apart from my love of Jesus) that has kept me happy and sane is running. Getting up four times a week, knowing there will be a group of like-minded people doing the same thing is encouraging. Running in the dark and finishing as the sun comes up is inspiring. Running around 25km a week releases endorphins and I would start each morning on a high. I was the fittest I have ever been in my life and I felt and looked good.
Without running, my family suffered my mood swings. I binge ate and my weight crept up. I was irritable, tired and not happy. It was time to come back
On Sunday night I set my alarm for 5am. I nearly talked myself out of it several times, but on Monday I was there at 5.30am. It was a tough 6km and I felt every kilo of the 8 (EIGHT!) kilos I was carrying! But I was there and so were my lovely friends and
amazing
coach. No-one chastised me for not being there, everyone was happy to see me and I did it.
This morning it was Time Trial Wednesday. In the past I would have boycotted it if I thought I wasn't fast enough for a PB but  didn't. I got my tired bum out of bed and headed out to "just run 5km". It was very humbling to come last and to run four minutes slower than my last time trial, but I finished and I'm back. It wasn't a spectacular comeback, but it was a comeback all the same.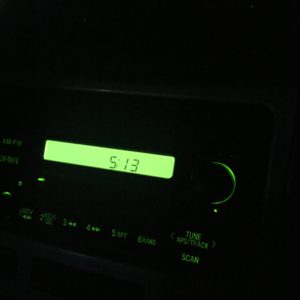 1,319 total views, 2 views today