Welcome MBRCer's to our weekly blog!
Hope you have all had a super week (I know, I know, head in sand, fingers in ears, lah, lah, lah. It was just a bad dream wasn't it?) and got in some enjoyable running (and coffee catch-ups) around beautiful, stormy Manly. It has been a week of birthdays celebrated, Strava records shaken, trails conquered and long runs smashed! Just a typical week in the MBRC hood.
Weekly News and Updates
So the plan is that this blog becomes a regular weekly read. We will share the Club News where we will mention and share events, babies, family, runs, photos and shit (sorry). I am therefore asking for contributions from all members as I am notorious for being the last to know. If you have started training for your next big event, or raising funds for a charity, please email me and I will share it here.
Speaking of charity events, don't forget Deggsy's Midnight Runners at the Boatshed on Saturday night. See the Facebook event page for more details.
Members Stories or Thoughts
Each week I will also require contributions from members (as we have read already, there have been some inspiring and honest stories already from members and I would love to continue to read and share these). So watch out, I might run up behind you ask you very nicely to be our next blogger. Your contributions can be anything related to personal stories, friendships, personal training or motivational tips, nutrition, etc. Happy to be the first contributor next week.
Running
Of course the blog will also contain information about the latest running science, research (um Joe??) … Well maybe not. I think the topic of how much alcohol can be consumed before running performance is hampered has been covered. However, are there a number of drinks which actually enhance running performance? Peppermint tea versus large cappuccino??
Important dates:
Queenstown Marathon19 November
(Go Dominique! You know we will all be cheering you on from across the ditch)
Central Coast half-marathon 27 November
MBRC half-marathon 4 December
Please email me with any thoughts, ideas for the blog, or contributions.
mgreyhorse@gmail.com
So when is the best day to train?
Everyday (copyright Coach Joey)
Cheers,
Duracell (Michelle)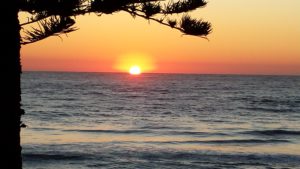 668 total views, 1 views today