One day until Christmas! Everyone take a deep breath and let it out slowly! It is the silly (crazy busy) season again and I'm sure most of you are running around like mad things, instead of the usual just … running around.
News in the club: A couple of weeks ago The Christmas Party and Awards Ceremony was held at the Glasshouse Bar. It was a fantastic evening and the sparkling wine and chatter flowed. Thanks Kirsten for organising and Dom for our lovely presents (and I'm sure everyone has framed their certificates! Thanks Joe).
Last night was the Christmas lights run which looked amazing. I wish I was there but I'm still cycling!!!
And of course the BIG news which caught me by surprise, was the birth of Little Legs (Brooke)! Congratulations Lyanne, what a beautiful Christmas present.
And the rest:
Don't forget that the running does not stop over the holiday period, so if you are around Manly, turn up! The coach will see you at the clock.
However, I realise that a lot of us may not be around Manly over the holidays, so it got me thinking (especially after seeing Kirsten's running shots from up in Noosa). Where are some of the best (beautiful / interesting) places that you have run? Sure, it's hard to beat the Northern Beaches, but if you have a story about a favourite place that you have run, lets share it with other members in the club during this holiday time (send me your stories).
When I go on holiday, I try to always have a run to get the lay of the land (as well as stretch the legs after travelling, and to work off all the cocktails). I have run through many country tracks, through many quiet villages and along busy Asian city roads. I have to say my least favourite runs were in Kathmandu and Beijing (smog and feral dogs). Some of my favourites have been country areas of Nepal with the local children and dogs following, Sri Lanka (the looks from the locals can be priceless), the canyon country of USA (jaw-dropping) and anywhere in New Zealand (gorgeous wildness). Then of course there is Australia. Freycinet NP in Tasmania was a fantastic one for its wildlife and views. I love exploring and at times getting lost.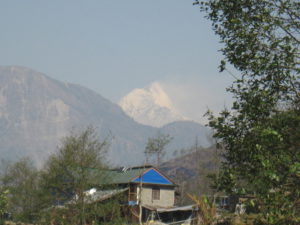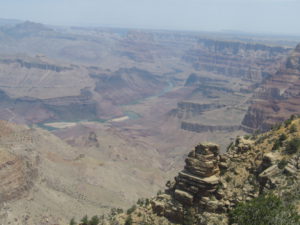 Then of course there are those memorable runs for other reasons. I lived in Gloucester, NSW, for a short time on a hundred acre property looking after horses and, at times, cows, agisted by local farmers. I used to run around the paddocks and dams at the end of the day and often a few horses might join me. They enjoyed leaving me in their dust as they raced each other to the gate. On one particular run around the dam, however, I created a new running club. The herd of cows decided to join me. I started running and they followed, and then continued past. A little bit concerned about being trampled, I stopped. They stopped, and looked back as if to check that I was still coming. And so it went on, all around the large dam in the paddock. They seemed to be having a great time.
Happy Christmas everyone. Enjoy the time with your families (especially those new bubs) and if you are going away, have a great time and keep runing. Look forward to seeing and hearing about your travels.
Remember any contributions (running or club related) are welcome. Just send me an email.
1,266 total views, 1 views today