Welcome MBRC peeps. Hope you are all enjoying the warmer (hot!) weather. Remember to run in the cool of the day (I recommend 5.30am, or 6.30pm as being excellent times) and hydrate, hydrate, hydrate. Also wearing a visor is a good idea. I've seen some navy blue ones running around that look extremely stylish.
News from the Club
It has been a huge couple of weeks in the club for news, with the birth of gorgeous Nia and some supreme race efforts. However, I will leave it to those involved to catch us up there (Keep the pics on FB coming, Joe).
Don't forget this Sunday is the Manly Beach Running Group Christmas party, so don't forget to attend! (I believe there may be incentives to turn up). I can't wait to see everyone there for the festive celebrations.
At the moment I am on physio orders to not run for at least a week (yes, very frustrated). So I've been hitting the bike and pool. I found out that you still can do Friday hills around Dee Why and Freshwater at 5.30am, just using bike power instead.
Here is an article for all those who have been sidelined this year with injury (and some of you have had some actual serious ones).
https://www.verywell.com/how-to-cope-with-not-being-able-to-run-2911378
And another very dramatic and serious one:
http://www.runnersworld.com/injury-treatment/how-to-cope-with-running-injuries
On a more positive note: In the next couple of weeks I will be posting some race reports from members. To start off, Alana has generously sent in her report from last Sunday's Central Coast Half-Marathon.
Central Coast Half Marathon  Race Report
Beep beep beep… my alarm was off at the very "unhappy" hour of 4am to run the Central Coast half Marathon.
On arrival I was greeted by the beautiful backdrop of The Entrance and 1600 runners getting ready for the half or 10km race.
My initial goal was to run the half in sub 1:50. Unfortunately life had definitely gotten in the way of my training and the legs already felt sore so I knew the outcome of the day was with the running gods. Then my phone and only time keeper died at the start line… super!!
After the gun went off I stuck to a pace that I'd hope matched my plan and thanks to my new best friend in  his lycra and loud Nike app, I knew I wasn't far off.
At 2km my legs felt like I had already run 10 and I hesitantly decided to move down my A, B, C goals and just finish the race happy and in one piece.
The scenery was extremely beautiful and the race had a real small town vibe with kids holding their hands out for a high fives and people cheering from their balconies. At 16km Id lost any chance at competing with my PB and had indulged in many walk breaks. Naughty!!
I heard people chatter all sorts of times 2:30, 2:45 so I had no idea what time I may get. What I did know was that for the first time this year I was running a half marathon with a smile on my face and no fear of the dreaded medical tent at the end.
With the finish line in my sights I managed to have saved enough in my tank to sprint over the line and complete my race with a sub 2:10 time. Success!
By Alana Shegog
Well done, Alana, we all know what busy weeks at work you had leading up to this race. You ran a great time and finished with a smile on your face. Job done!
Have a wonderful week everyone, and looking forward to seeing you all on Sunday!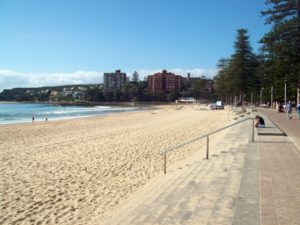 957 total views, 1 views today