F*ck yeah. Finally, a solid hour of bliss running on the trails today, squeezed between Joe's double session. Can't quite believe I'm finally back. Months of building back up super slowly, squeezing in every little bit I could. Constantly in awe of consistency, and the little wins always feel awesome.
Hard to believe, this weekend last year I was driving back from the Masters Rowing State Championships with four medals draped around my neck, 3 months pregnant, and secretly feeling very chuffed with myself. *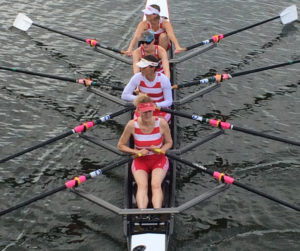 Quick calculations in my head…
stay in boat rowing lightly until September, 

baby end of November, 

post labour – internet says give it 4-6 weeks 

back in boat end of January at the latest!

3 months of training before States

SWEET! I mean honestly, we couldn't have planned it better if we tried.
Oh, how wrong I was (insert large chuckle at naivety here). 
Post labour complications, being a first time mum, extended recovery, sleepless nights, household schedule issues, the whole income thing… rowing just ain't gonna happen, well at least, not for now. But, moving has always been my key to sanity. Due to its flexibility and accessibility, returning to running was a no brainer. Goal shift – get back racing on the trails.
I'm a big believer in one step at a time. Set your big goals, crazy is not a problem, the key is a really decent time frame (probably 1.5 to 2x what you think – serious wiggle room), and break it down into realistic bite size chunks. Setting small and medium goals all along the way really helps to keep you focused on the big picture.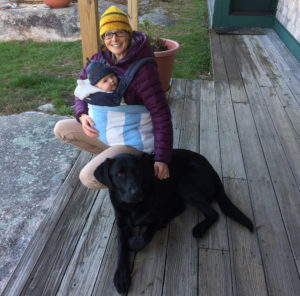 *Racing 3 months pregnant is not generally recommended, this was tackled with a huge amount of research, guidance, and monitoring. 
eat.sleep.move.1.170527
emma.trask.ward
1,026 total views, 1 views today