11 ½ weeks without alcohol.
I was at one of my first training sessions with Manly Beach Running Club, and we were on our way back from Curl Curl surf club at the base of the Freshwater stairs.
 I was ready to throw up. 
Who would have thought that the 2 (albeit generous) glasses of red wine I had consumed the night before would have this affect on me in the morning. This is way less than my normal consumption.
Anyway, Joe got talking and I believe it could have possibly been a lecture on the effects of drinking the night before and running. Here is what I got told…
Don't drink the night before you run
Plan ahead so when you think you will be running in the morning don't drink that night before. Save it for a night when you know you wont be running in the morning.
Alcohol can effect your running
It can slow you down
It can make you feel ill. Ummmm (knew that one)
Pace yourself
Everything in moderation
Well, I'm not a half glass type of person. It's all or nothing for me.
I was new to the running club and wanted to make a decent go of it, so I thought OKAY if I have to pace myself and only drink on certain nights when I'm not running in the morning I will change my whole routine. I had also been very ill on and off for 8 years and when I was eventually diagnosed and treated with this medication that helped in my gaining about 15kgs, I had vision. The running club was going to sort it all out.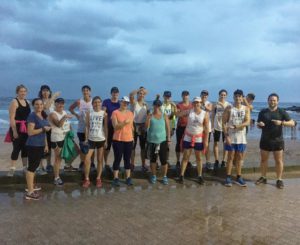 I decided to stop drinking altogether (remember all or nothing) and increasing the days I went to the run club from 2 days, to 5-6 days. This only gave me one free night during a 7 day period and I honestly thought what's the point. The minute I have one drink I'll be hooked. One or the other, not both.
I started off in hibernation because it appears that I live on Party Street central and our house was the party house. I had to hide from my evil neighbours especially on a Sunday. Good old Sunday sessions. There were text messages flying around everywhere.
Are you ok?
Are you sick?
Are you away?
Are you out?
Well no I was not any of the above, I was just trying to have some will power and hide from you all whilst I was chest deep in my 20th cup of green tea for the day. The first week is the hardest.
I would also get texts from my neighbours saying just opening up a bottle of Verve come over, or Dom. They were relentless. One of my neighbours after about 5 weeks begged me to have a drink as he now has to make conversation with his wife. Jokingly.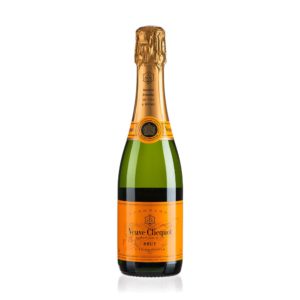 There was nowhere to run or hide so it turned out. I had to come up with another option and still be social. My neighbour Jo was over and introduced me to Lime & Soda water. Bingo!!!! I poured this into a wine glass and all the ribbing, teasing and conversation about my not drinking stopped. It was just the knowing nods. Yeah…. I knew she wouldn't last. Looks like an aged oak chardy.
I confessed eventually and now all those nods are in admiration that I have lasted this long. I went to the wharf bar to meet the other runners the other week and decided to try lemon, lime & bitters. Got the first one in a wine glass that looked like a very special cocktail. Alcohol urge gone. I never once felt that I was pressured into having a drink. It just took that simple solution of switching glass types to be a part of the scene. Mind you I never found the other runners but ran into some old friends and made plenty of new ones.
There are a few key factors as to why I have lasted this long as I certainly didn't think I could do it but I really enjoy the running club and am out there most mornings. I learnt that if you can hold out until the 3 month mark then that urge for alcohol goes away. I have still definitely experienced that urge but my will power has prevailed. Hopefully there is a magical switch next week that will go "okay you win!" I got talked into doing the Adelaide ½ marathon, so not really interested in drinking and upsetting my routine prior to this event. But of course we have a ski trip planned for July with friends. My idea of skiing is seriously to the next bar. Or lets warm up, in the bar where I can have a beer or Gluhwein. Who cares what the time is. Ohh will power, please don't fail me!!
Goals are now so important and achievable.
I don't know what my final aim or ambition with this is but one thing I do know is that I seriously feel fabulous and healthy and don't want that to change.
I can run further and faster now that I'm almost 50 than in my 20's. Just goes to show what a bit of advise can do from someone experienced like Joe, especially when you listen and take it on board.
1,213 total views, 1 views today